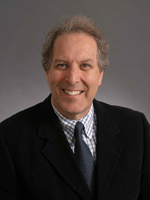 Dana Arnold has more than 25 years experience in acquisitions and mergers. Before launching Pacifica Ventures, Arnold was a founder of Pacifica Media Affiliates, the second largest sound post-production group in Southern California. As CEO he grew the company from its inception through a series of acquisitions to $35 million in revenues in three years. In doing this, he led the effort in acquiring some of the most prolific sound companies active in Hollywood at the time. These included Digital Sound Works, Hollywood Recording Services, Larson Sound Center, Echo Sound Services, Weddington Sound, Hacienda Sound and Sound Asylum.

In the early 1990's, Arnold formed a partnership with Imperial Ventures, an investment arm of Imperial Bancorp to acquire The Pacifica Corporation. At that time Pacifica was one of the most successful developers active in Southern and Northern California. As President and CEO, he headed a staff of 350 employees and successfully completed the financing and construction of more than a billion dollars in completed projects that included planned communities, office buildings, schools and a golf course.
Arnold holds a BA degree (Honors) from UCLA and an MBA (Honors) from Pepperdine University, and served in the U.S. Navy.